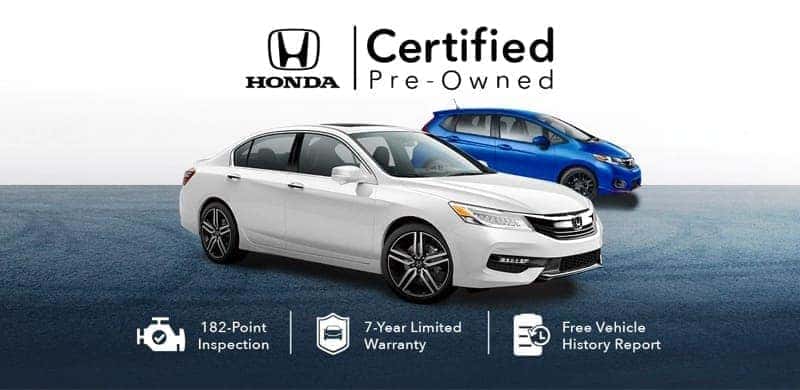 Certified Pre-Owned
Nothing compares to the quality of a Honda. No other program comes close.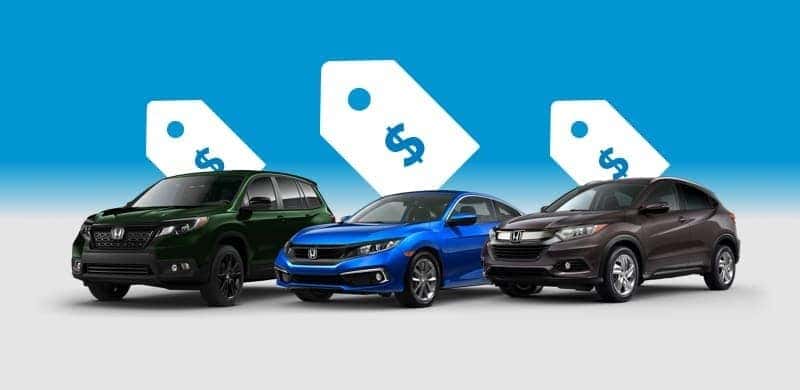 Current Offers
See this month's featured current offers going on now on new Honda vehicles.
Our Reviews
Leased a CRV hybrid yesterday from Gaby Byrd in sales and Atif in finance. Absolutely perfect experience. Gorgeous location to boot.. Note that we are an automotive lead gen firm 23 years. These folks are level 10 and we should probably know by now!
I had a very pleasant experience purchasing a used car from them. Greg Powell was very knowledgeable and responsive. He clearly showed what the pricing and associated costs would be and helped answer all questions. Steve in financing was very helpful in getting the warranty and other paper work completed.
Great Experience, everyone was courteous and they provide exceptional service.
I had a great experience with First Texas Honda. The sales person who helped me was Cory. He was very knowledgeable and not pushy. I didn't feel pressured into purchasing a car on either of my visits. I felt he just wanted me to get the car that best fit my needs. I didn't end up purchasing a Honda because it wasn't the right fit at this time, however I would still consider purchasing from them in the future. If you are considering a Honda I recommend giving them a try.
Excellent service. The service representative fixed my hatchback in record time and explained what to do if problem recurred. He was very knowledgeable, helpful and polite.
This is not just dealership, this is a great auto museum imho. Nice cup of coffee too.
First Texas Honda has taken care of me and my Honda's for years, even before their move to this location. They're the nicest people and their commitment to quality and customer service is the best I've seen from any car dealership. It's hard to beat Honda's anyway, and you're unlikely to find a better dealership for them. They work hard to be awesome and it shows. They also cater to the Austin car scene a bunch and I've been to some car meets there with classic and performance cars of every make and model, although the Honda's were center stage, of course. 10/10, if I were buying a new Honda I would go here. If I were servicing a used Honda I would go here.
Greg was awesome! Appreciate all the help he provided!
Got my car serviced recently and Sebastian A was very helpful!
I had a fantastic experience at First Texas Honda thanks to Nina. She assisted me with getting tint for my vehicle, and her communication throughout the process was exceptional. She kept me well-informed about the work and was highly professional. Nina's exceptional service has left such a positive impression that I would unquestionably return to First Texas Honda for my next car buying experience. Her professionalism and communication skills truly stand out, making her an asset to the dealership. Thanks again, Nina!
Quick check in, approachable staff, very nice.
Stopped by Parts department for the replacement Wheel lock, the staff took in time to find right match and also suggested onto scheduling service details. I have already recommended the place to couple of friends, one of the recommended Honda dealership in Austin
The service was great and Ty Winn was very helpful. Provided timely updates and made sure my car was well taken care of
Great place to have your car serviced!!I really love the kind of attention this place gives it to me. They always make sure everything is been taken care of. Thanks Alex!!
The staff is very friendly and always on time, Chad explained well what were the services needed, all went very smooth. I like to take my car for service to Fiesta Honda it is reliable
had my car serviced recently and Sebastian A was extremely helpful. he answered all my questions and got my car out quicker than promised. will be coming here for all my service needs!
Test drive, no purchase yet. They have an excellent coffee bar in the lounge area.
Gregory Powell was my sales consultant and took care of everything that was needed and made my purchase of my new vehicle go very smoothly !
I am absolutely delighted to share my extraordinary experience with Dylan, the dedicated service technician at Honda, who orchestrated a flawless oil change for my vehicle. From the moment I arrived at the dealership, Dylan's professionalism and expertise shone brightly, making me feel confident that my car was in capable hands. Dylan's meticulous attention to detail, reminiscent of a master craftsman perfecting his art, was evident throughout the entire service process. Despite not being the hands-on mechanic, his guidance and coordination ensured that every aspect of the oil change was executed with precision. Dylan's passion for his work and his commitment to excellence were palpable, leaving no room for doubt that my vehicle was receiving top-notch care. His communication skills were as impressive as his technical knowledge. Dylan took the time to explain the entire process, breaking down complex concepts into simple, understandable terms. His patience and willingness to answer my questions demonstrated a genuine dedication to customer satisfaction. It was more than just an oil change; it was an educational and empowering experience, thanks to Dylan's expertise. In the words of Vincent van Gogh, "Great things are not done by impulse but by a series of small things brought together." Dylan's attention to every small detail, from the quality of the oil used to the precision of the service, culminated in a truly exceptional experience. My car now runs smoother and more efficiently, a testament to Dylan's dedication to ensuring the highest standards of service. In conclusion, Dylan's service went above and beyond my expectations. He transformed a routine maintenance task into a remarkable customer service experience. His passion, expertise, and unwavering commitment to excellence are a testament to Honda's reputation for outstanding service. I am immensely grateful for Dylan's exceptional care and professionalism. With service technicians like him, Honda has undoubtedly earned my trust and loyalty.
I took my vehicle for service on a recall and my service provider Bobby was very friendly and was willing to answer any questions and concerns I had.
Fantastic customer service!!
We followed our mechanic, Gabe, over to FTC about 10 years ago, and it is still a great experience. Employees tend to stay, so I know a lot of the faces, which I feel says something positive about management. As a customer, I have stuck around through 3 Honda's, the 3rd of which I bought from FTC. I'm a type who looks for value, and as of my oil change this morning (10/6/23) I still feel it is available at FTC. Recommended.
Just got my car serviced here! It was quick and painless, and the staff were personable and friendly. They made suggestions for services and tire replacements (which my car desperately needed) without being pushy at all, instead giving me reasons why I might want to go with particular options or stick with what I had, and giving detailed explanations of why the services they suggested were recommended. Edit: My service advisor Dylan was great, and Mark was the tire expert :) I tend to have some anxiety about this sort of thing, but it turned out better than I'd even hoped! Side note, while I didn't make use of the waiting facilities, they have an impressive setup, with arcade cabinets, pool and ping pong tables, and a coffee bar. It feels like they are putting in the effort to give good service.
Mr. Sebastian Auberg Provided Me With Excellent Customer Service. He Is Very Knowledgeable And A Highly Astute Representative Of First Texas Honda. Highly Recommended And Thank You For Your Service As Well.
My service adviser Fred Mathis is always very attentive and answers all my questions, I will always ask for him and know that I can depend on him for great service work. First Texas is lucky to have him to represent the company, I feel like I have stepped back in time to times where people were respected, my vehicle is cared for and my time is important, I see him taking care of each customer as if they are the only customer he has all day. This reminds me of when I was a lot younger since I am 78, I know his momma raised him right. Thanks Fred. You are # 1 in my book!!!!
100% Online Experience
Shop Our
Express Store
Instant Pricing - No Hassle - Build Your Deal Online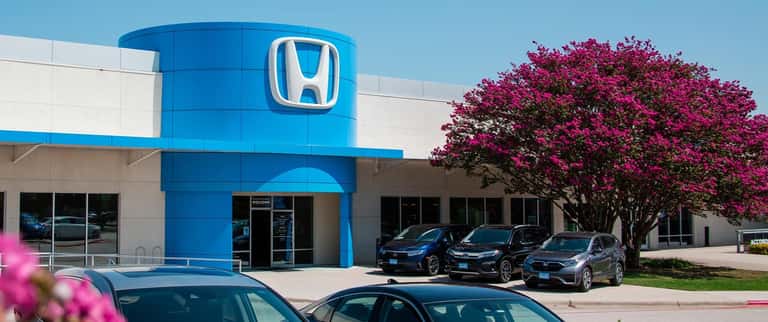 Welcome to First Texas Honda
When you want a dealership that sets itself apart from other car sellers with a hassle-free environment and perks galore, you can't go wrong with First Texas Honda. As one of the dealerships in Austin, TX, we put the customer experience first and foremost. That makes it easier for drivers in and around Austin, Round Rock, San Marcos, Cedar Park, and Leander to come to us for full assurance that their needs and desires will be our top priority.
Better yet, we maintain an inventory of hundreds of new Honda vehicles and used cars from Honda and other automakers; all at competitive prices and competitive financing, to boot. That competitive inventory pushes us to the top of Austin car dealerships, and a no-brainer when thinking of Honda in Austin. It doesn't start and end with the sale either, as we have a full-service garage meant to take care of every type of repair or maintenance you bring our way.
At First Texas Honda, we're here to fast track a shopping experience that's fast, fair, and friendly. Our hassle-free pricing system gets you into your new car quickly; our fairness priority ensures that you get the most competitive prices and receive significant savings; and our friendly sales staff guarantees a pleasant, fun visit rather than a stress-induced interaction. Simply put, we're a Texas Honda dealer that cares about your buying experience.
This philosophy is exemplified in our shift from the term salespeople to product specialists. As a reliable car dealer in Austin, we aren't here to push a sale but rather to provide you with the information you need to make an informed, confident decision. Along with a plethora of additional benefits, cash offers on trade-ins, and potential help with the financing process, your time at our dealership will doubtlessly be well worth it.
With so many Austin, TX, dealerships to choose from, we know that a unique and trustworthy buying process is essential. Experience the First Texas Honda difference for yourself at 3400 Steck Ave. in Austin, TX, a short drive from Round Rock, San Marcos, Cedar Park, and Leander. Feel free to give us a call should you have any questions or concerns before visiting!
Get Directions To First Texas Honda