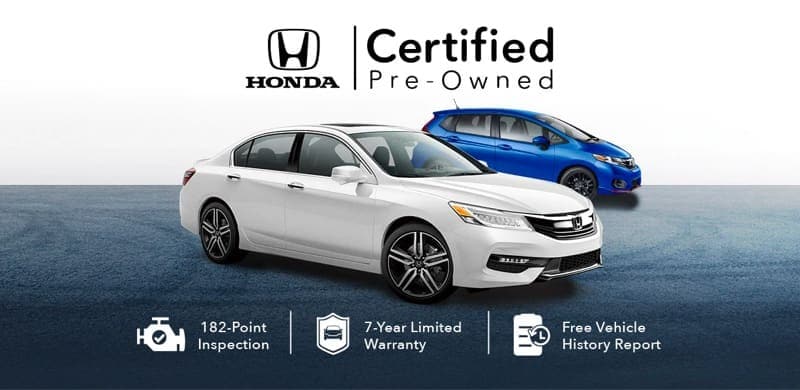 Certified Pre-Owned
Nothing compares to the quality of a Honda. No other program comes close.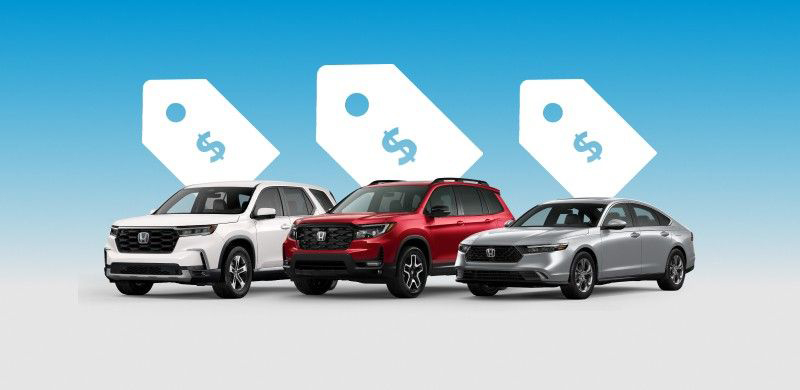 Current Offers
See this month's featured current offers going on now on new Honda vehicles.
Our Reviews
This is a great location for service and always has a friendly and positive atmosphere. The staff and advisors are tremendous. Ivan Heredia in particular is an outstanding advisor. He is very informative, detailed and sees to it that your experience at First Texas Honda is a great one. I always enjoy having Ivan as an advisor he makes it his business to have his customer satisfied and to see them leave with a smile. To the coolest advisor at First Texas Honda, thank you Ivan!
I think 1st texas Honda Service is excellent, I drive 80 miles one way to get my Honda serviced there, also purchased my 2021 Honda car at the dealer, will consider another purchase in the future
AJ was great! He was able to help fix my car's issue and options for gave next steps if the need arises. Thank you for taking care of me and my family, AJ.
I am a refugee from another Honda dealership. That aside, this dealership and all services within are exceptional - and that's no blarney [Irish for no BS]. Every time and I MEAN every time, I have sought service here, I am pleasantly surprised again by the graciousness and patience with an old codger like me. Nothing but KUDOS after KUDOS! My vehicle is only a teenager in car-age - but I WILL by a new Honda here and no where. Family owned - says it all. Enough said - long day for me and all. Off to supper and then Grit TV westerns :) Again my kudo above is not BS - I mean. BB, born in Austin in 1962
Every time my girlfriend and I bring our vehicles here, we are amazed by their excellent customer and vehicle service.
I just recently went to First Texas Honda for an oil change, tire rotation & repair of my passenger seat cushion. I was so pleasantly surprised! When I called to get an appt they could have gotten me in that same day & provided a loaner car while the repair was being done. They were so attentive when I came in and got me in & out quickly. After determining what had to be done for the repair, they told me they had to order a part that would be in on the following Tuesday, this was I think Wednesday of the previous week. I figured I would get my car back & bring it back when the part came in. Nope, keep the loaner car and we will call you when your car is done! This is where I bought my first Honda in 2014. Thanks!
Amazing Service Department! Stopped by the morning of 1/26/23. After a fender bender the day before, I needed to make sure the CR-V was safe to drive back to Houston. Rosie was the advisor on the phone that clearly explained all of my options, expectations and possible charges if I brought it in for service. After arriving to service, Anthony gave the vehicle a thorough inspection and a test drive at higher speeds on the roadway. I was back on the road within minutes with an assurance that the vehicle was indeed safe to drive back to Houston. Amazing Service Department. I can't say enough kind things about the courtesy, professionalism and efficiency of both Rosie and Anthony.
After a traumatic run-in with two deer that left my almost-new car heavily damaged, I had it towed to First Texas Honda. Anthony Herrera went FAR above and beyond to ensure that I had as painless an experience as possible. In fact, nearly everyone I encountered there seemed to have *my* best interests at heart, which is so unusual these days. I whole-heartedly recommend using their service department!!
Had a great experience to purchase 2023 Honda CRV with Kenneth. Kenneth and his team provided great assistances on answering all questions. We did the purchase mostly over my phone and my computer from home. The delivery was smooth. Looking to do more business in the future with First Texas Honda. Thank you!
Charging System Error 1st time calling or taking our 2016 Pilot to First Texas Honda, excellent customer service. From the Service Dept phone support (I forgot her name), she guided me over the phone to reset my navigation system. When taking our vehicle in for system error message, they was no delay in getting our vehicle in, like another dealership, it was going to be several days and charge us for a loaner vehicle. 1st Tx Honda, had to keep our vehicle but offered us a free loaner, which was very nice. Overall great service everything, very quick check of the issue by service tech, Anthony Herrera, initial troubleshooting started before leaving our vehicle, rolled up his sleeve and checked few things visually under the hood, and even plugged computer in to see if a code would display, great communication in person, by text and email, very friendly staff & service department, nice loaner and great comfortable facility and waiting area. Service Dept was Mike Broderick and tech was Anthony Herrera. We will definitely use them again & recommend to others. Thanks First Tx Honda! (Only minor disappointment was their flyer said they give complimentary car washes but didn't get one :( no biggie.
I went there with out an appointment , but they provided Excellent and fast service. Highly recommend.
Good timely service by Chris Sutton from First Texas Honda
Thank you Ivan for excellent customer service.
Nathan Haas and Christ Sutton, both master technicians helped our family get our truck fixed on the warrantee without hassle or interruptions to our daily lives. First Texas Honda has the largest number of service bays I've ever seen.
Great problem solver with a recent Honda recall. Was able to reduce my downtime by 48 hours. I would go back!
I really like this dealership. Every person is presentable and attentive. The only thing for me is that this dealership is a bit far from my home. For me to go there it almost requires me to get half a day off from my work. But otherwise I would be going there more frequently. Last I went there 01/16/2023. My service representative Mr. Alex Rowe was great. Explained everything to me. Oh! I almost forgot, I like your mini cafeteria, too. Those ladies working there are also fantastic. Thank you.
First Texas Honda has by far been the best dealership experience I have ever had! The service advisor I worked with, Wesley, could not have been better to work with! I look forward to returning for further service and future car purchases!
Very friendly and professional staff. The office is quite modern and clean. So far this is all impressions, I hope it will be so with service
I needed to go in and have a recall taken care of. The entire services and advisor team were very professional, communicative, and the process was seamless. They really focus on the customer and making sure folks have a catered experience. Highly recommend for anyone considering adding a Honda to their family.
1st time here. Very nice facility and staff! Luis my service advisor was super helpful! They to my surprise washed my car! So great service, free coffee bar (not just a pot of coffee) snacks and a car wash! If I lived in Austin this is where I would always get my Honda serviced!
Awesome! Smooth process and my tech was great.
Billy is incredible. He wanted to make sure he understood the issue, so we went for a drive to demonstrate what was happening with our CRV. Billy was such a wealth of knowledge and insight, and he was very honest that the issue isn't a big deal (it's just a small annoyance that would cost a lot to fix). Instead of charging us a minimum of $200 and keeping the car overnight, he suggested we handle a couple of things on our own. I really appreciate that he looked things over but didn't charge us. That honesty and thoughtfulness will have us coming back to First Texas Honda.
Always great service and communication at this friendly location.
Just bought my first car here a few days ago. Without question this was the best experience. Marcos was very patient and friendly. Not once did I feel as if anyone there was pressuring/rushing me to make a deal. If you are looking for a new or used vehicle I wouldn't go anywhere else. First Texas Honda gets a 10/10 from me!
100% Online Experience
Shop Our
Express Store
Instant Pricing - No Hassle - Build Your Deal Online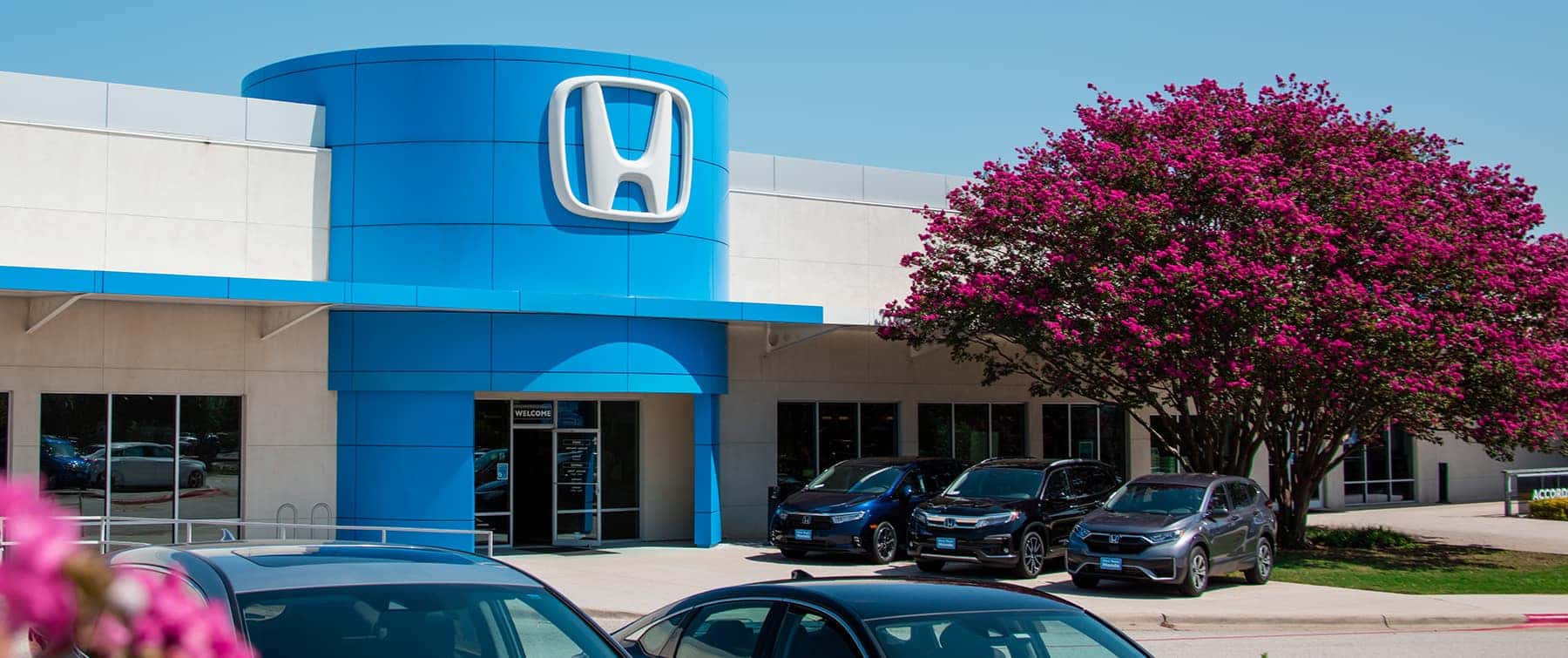 Welcome to First Texas Honda
When you want a dealership that sets itself apart from other car sellers with a hassle-free environment and perks galore, you can't go wrong with First Texas Honda. As one of the dealerships in Austin, TX, we put the customer experience first and foremost. That makes it easier for drivers in and around Austin, Round Rock, San Marcos, Cedar Park, and Leander to come to us for full assurance that their needs and desires will be our top priority.
Better yet, we maintain an inventory of hundreds of new Honda vehicles and used cars from Honda and other automakers; all at competitive prices and competitive financing, to boot. That competitive inventory pushes us to the top of Austin car dealerships, and a no-brainer when thinking of Honda in Austin. It doesn't start and end with the sale either, as we have a full-service garage meant to take care of every type of repair or maintenance you bring our way.
At First Texas Honda, we're home to FastTrack, a shopping experience that's fast, fair, and friendly. Our hassle-free pricing system gets you into your new car quickly; our fairness priority ensures that you get the most competitive prices and receive significant savings; and our friendly sales staff guarantees a pleasant, fun visit rather than a stress-induced interaction. Simply put, we're a Texas Honda dealer that cares about your buying experience.
This philosophy is exemplified in our shift from the term salespeople to product specialists. As a reliable car dealer in Austin, we aren't here to push a sale but rather to provide you with the information you need to make an informed, confident decision. Along with a plethora of additional benefits, cash offers on trade-ins, and potential help with the financing process, your time at our dealership will doubtlessly be well worth it.
With so many Austin, TX, dealerships to choose from, we know that a unique and trustworthy buying process is essential. Experience the First Texas Honda difference for yourself at 3400 Steck Ave. in Austin, TX, a short drive from Round Rock, San Marcos, Cedar Park, and Leander. Feel free to give us a call should you have any questions or concerns before visiting!
Get Directions To First Texas Honda