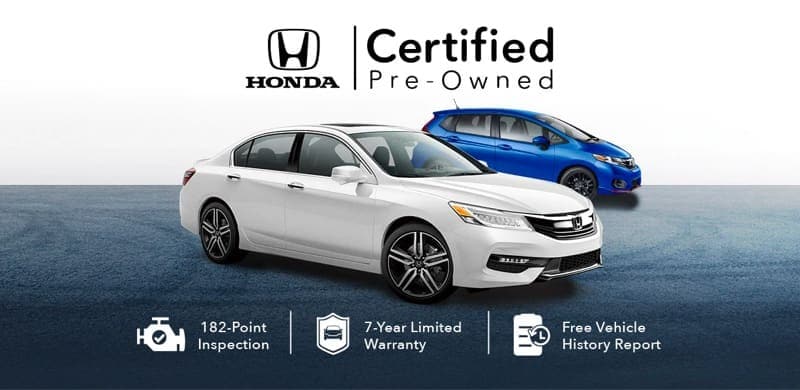 Certified Pre-Owned
Nothing compares to the quality of a Honda. No other program comes close.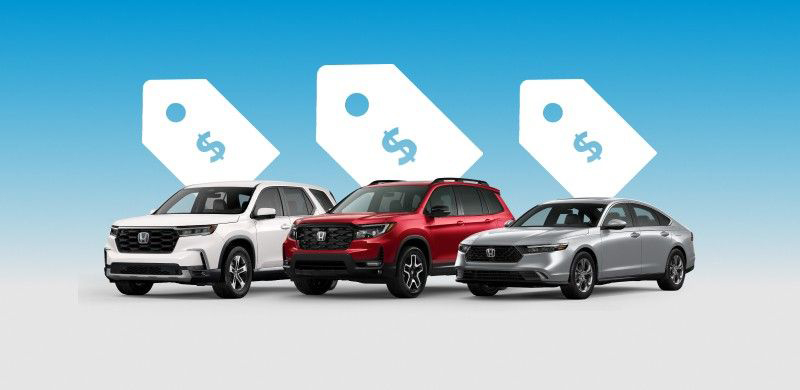 Current Offers
See this month's featured current offers going on now on new Honda vehicles.
Our Reviews
They Were Professional from start to finish. Joseph An was my salesman and was awesome. I went in to test drive used 2022 Honda Insight on May 6th. After test drive and talking with Joseph, he was able to place anorder in for a new insight and I put money down to hold. Joseph stated the car would come in between may 9th and 12th. Joseph called eve of 9th said car was in and could be picked up on 11th after the window tint was completed. I pick it up friday May 13th. The entire process was smooth. Thank You First Honda and Joseph An!
I was satisfied with the service and team at yesterday's visit. No complaints at all.
Anthony was my service technician and he did an awesome job!! I will keep coming back to First Texas Honda because of the excellent customer service!
Back to First Texas Honda for some front end work. Again, above and beyond the expected service. There was a three-week delay for suspension parts, but that repair still left a little squeak. Robert asked me to come back in to hear a little bitty squeak that was still there, and it was the same one that had progressed into the suspension problem. Another week waiting for a bushing. Supply-chain and back-order craziness. Finally got my vehicle back, squeak gone, and steering better than it did when I bought it new. Great job by the mechanic and patience with me by Robert, my service advisor. The loaner was a major blessing, since it would have been impossible for me to be without a car for a month or pay to rent one that long. Thanks FTH for another job well done.
СТО И магазин современного уровня. Есть русскоговорящий менеджер Елена. Все приветливы и внимательны. Внутри все стильно. На флагштоке рядом с флагом Америки -флаг Украины. Слава Украине! P.S. Да и совсем забыл сказать: в этот день мы здесь сделали вторую покупку Audi Q5.
Excellent customer service and no pressure sales approach! Love the coffee bar too! Will not buy a car anywhere else.
I was kept appraised of what was needed to be done and it was all done in a timely and courteous manner.
Service was fast and courteous, as usual. The estimated wait time was accurate. Plus, I always appreciate the complimentary coffee.
The service team provided clear and timely information during both of my recent service visits
First Texas Honda won me over, thanks to outstanding service provided by Jay Jank and the service team on our 2018 Accord. So much so that we bought our 2022 Ridgeline from them. Thank you Brandon Bromley for a very pleasant purchase transaction!
Karl Lewis is a great salesman and has sold me two great cars now. Thanks for the great advice!
Had an appointment, everything happened on time, service was completed ahead of time, everything was great!
Took my car in for service very happy with the service. The whole Honda staff are great 😃 thank you
My service advisor was VERY patient with me in my less than happy place with my car issues. On our final conversation I was crying because I realized how much of a "terror" I had been with him and anyone else I spoke to in the service department. If you need service on your Honda I would definitely take it to First Texas Honda. Even if it's way out of your way. They are in North Austin on Steck avenue and MoPac - I live in Kyle and will use them again for al my 2019 Civic SI repairs.
Fred is great and always gives me the best service. TBH, I'm tired of all dealerships asking so much about the service experience after the visit. I only fill this out because Fred is so friendly and good to me and I don't want him dinged in any way because he's the best advisor i've had in my 20 years of Honda ownership. Mgmt, please stop making this experience so awkward. Figure out other ways to get feedback, no one likes surveys and auto-forwarding to Google reviews when you say you liked the service.
Well… I've never been compelled to share anything positive about any dealership… until now. I come here for service and love them. They don't try to squeeze you for A buck here and there, in fact they GIVE you free coffee, snacks, tea, sodas etc. It's almost like they realized that a 10 year view is far better than a single sale. Gasp. They have earned my loyalty.
Always excellent service! They always keep me updated and fix any problems I may have.
Purchased windshield wipers for my Honda fit . Service employees were super nice and helpful. They even put the wipers on my car for me. Thanks.😊
The dealership was very impressive and Joseph An, our sales person, was very attentive and professional.
I had appointment and promised that my service (recall) will be done in about 90 minutes. I am glad it was done on time and even a little bit earlier. THANK YOU HONDA.
First Texas Honda is consistent and reliable when it comes to service….easy in and out. Ivan Heredia is always engaging, easy to trust and always communicates continuously and effectively. He's truly an asset to First Texas.
Really good service and no hidden fees.
Julian was the best! Happy with my new car:)
Fred rocks! He offered great communication throughout the process and the repairs were completed as expected and within a reasonable timeframe. Thanks guys!
I dropped my car off in December of 2021. When I arrived I met with Cody Penna. Very very respectful honest and trustworthy gentlemen. I took my car there for warranty work on my engine because Loma Linda Honda in California messed up my engine. By the way never take your car there if you go to California. Cody was going thru countless emails back n forth explaining the situation with my car to California's Honda dealership and fighting for my to get my warranty that Loma Linda Honda did not want to give me. Explaining every little detail that California failed on when installing my engine. Cody did not have to do what he did when he had my car in his possession but I'm very grateful for what he did. I'm currently in Kuwait working and he kept my car at the dealership for 5 months until the discussion of me getting my warranty was over and me being able to fix my car. My car was in perfect hands and he let the most experience tech work on my car ensuring everything was done properly and functioning and to this day my car is running like a dream. Cody is the person to go to when taking your car to this dealership and you will be more then satisfied with your results. Cody is the most understanding person and honest person I have ever had the chance to know. So thank you Cody.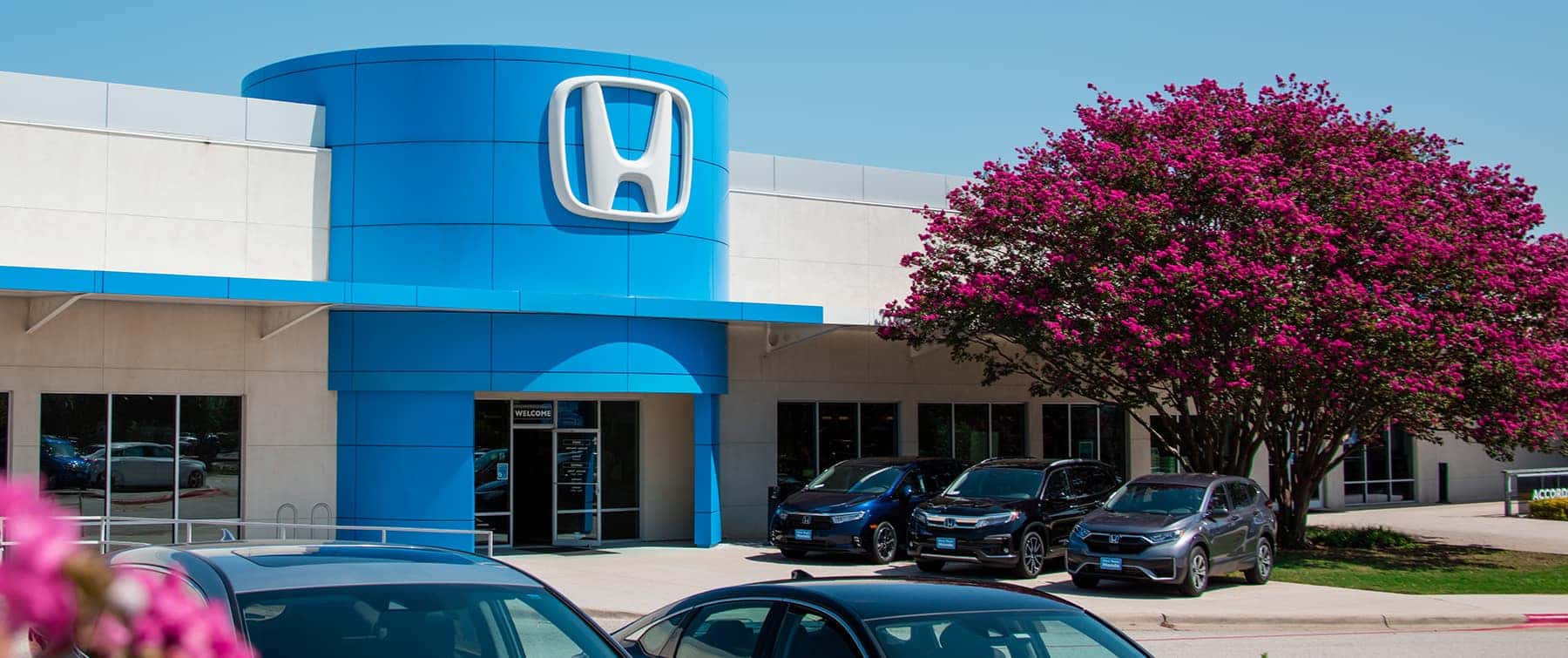 Welcome to First Texas Honda
When you want a dealership that sets itself apart from other car sellers with a hassle-free environment and perks galore, you can't go wrong with First Texas Honda. As one of the premier dealerships in Austin, TX, we put the customer experience first and foremost. That makes it easier for drivers in and around Austin, Round Rock, San Marcos, Cedar Park, and Leander to come to us for full assurance that their needs and desires will be our top priority.
Better yet, we maintain an inventory of hundreds of new Honda vehicles and used cars from Honda and other automakers; all at competitive prices and competitive financing, to boot. That competitive inventory pushes us to the top of Austin car dealerships, and a no-brainer when thinking of Honda in Austin. It doesn't start and end with the sale either, as we have a full-service garage meant to take care of every type of repair or maintenance you bring our way.
At First Texas Honda, we're home to FastTrack, a shopping experience that's fast, fair, and friendly. Our hassle-free pricing system gets you into your new car quickly; our fairness priority ensures that you get the most competitive prices and receive significant savings; and our friendly sales staff guarantees a pleasant, fun visit rather than a stress-induced interaction. Simply put, we're a Texas Honda dealer that cares about your buying experience.
This philosophy is exemplified in our shift from the term salespeople to product specialists. As a reliable car dealer in Austin, we aren't here to push a sale but rather to provide you with the information you need to make an informed, confident decision. Along with a plethora of additional benefits, cash offers on trade-ins, and potential help with the financing process, your time at our dealership will doubtlessly be well worth it.
With so many Austin, TX, dealerships to choose from, we know that a unique and trustworthy buying process is essential. Experience the First Texas Honda difference for yourself at 3400 Steck Ave. in Austin, TX, a short drive from Round Rock, San Marcos, Cedar Park, and Leander. Feel free to give us a call should you have any questions or concerns before visiting!
Get Directions To First Texas Honda